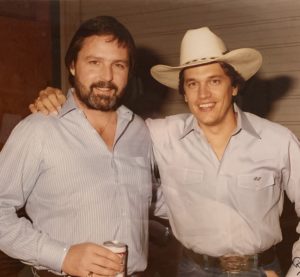 For nearly four decades The Erv Woolsey Company has worked with some of the most notable names in the music industry. The team responsible for fostering the entertainment empire built by The King of Country Music, George Strait, continues to build their unmatched country music legacy throughout their roster of clients. Founded in the early 1980's, the company's humble beginnings started with Erv Woolsey and a young Strait at the helm.
As Strait's touring career and talents grew, Woolsey had his hands full, yet, took a meeting with a young songbird, Lee Ann Womack, and knew her promising career was one he needed, and wanted, to be a part of.
Out of their original office on Nashville's historic Music Row, the company's current roster includes Strait and Womack, alongside up and coming artists Ian Munsick, the Davisson Brothers Band, Kylie Frey, Tyler Halverson, Triston Marez, Zach Neil, Nick Davisson, southern/ country rock band Stone Senate and the one and only Vince Herman.